首页
> 关于我们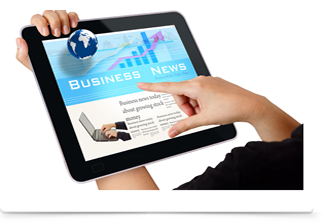 Company Overview
Paralink Networks is a privately held corporation founded in 1992. Our business philosophy is based on a commitment to maintain the good quality and reliability of our products and services, and to match the requirements of the network and mobile wireless industries. Continuous and close contact is maintained with customers to ensure that the products and services the company markets respond to their need.
Product Lines
Since founded, Paralink Networks has been the distributor of Netcom Systems (now Spirent Communications) for their network performance test equipment. After promotion for several years, Paralink has gained very successful sales in Taiwan.
In order to provide the complete testing solutions, Paralink started to expand its product lines to other areas including switches、routers、WiFi、Power over Ethernet、xDSL、VoIP、video quality、10G/40G/100G Ethernet、carrier Ethernet、cloud computing、mobile backhaul、network management、security、3G、LTE、NFC、 EMVCo、RF、MIMO OTA、mobile payment、embedded system, etc. The company has become the
professional
test tools and technology solutions distributor in the G
reater China region.
Service
Paralink Networks provides training, testing, consulting, maintenance, software development and system integration services. The purpose is to provide the complete services and solutions to our customer's requirements. The company periodically held the seminars, training courses, demo classes and technical conferences for the promotion of the products. The lab room of the company is opened for the customers to familiarize the products. Our experienced sales and engineering teams have the strong technical background to provides the services and solutions to the customer's needs. The defective devices were checked and repaired first before sending back to the vendors. Based on the request of some customers and requirement of some products, the company also provides the software development and system integration services.
Market and Customers
The customers of the company cover network equipment manufacturers, telecom carriers, service providers, labs, research organizations, enterprises, universities, semiconductor companies, banking, VARs, system integrators and end users.
Finance
Paralink Networks is profitable and the financial status is solid and sound.